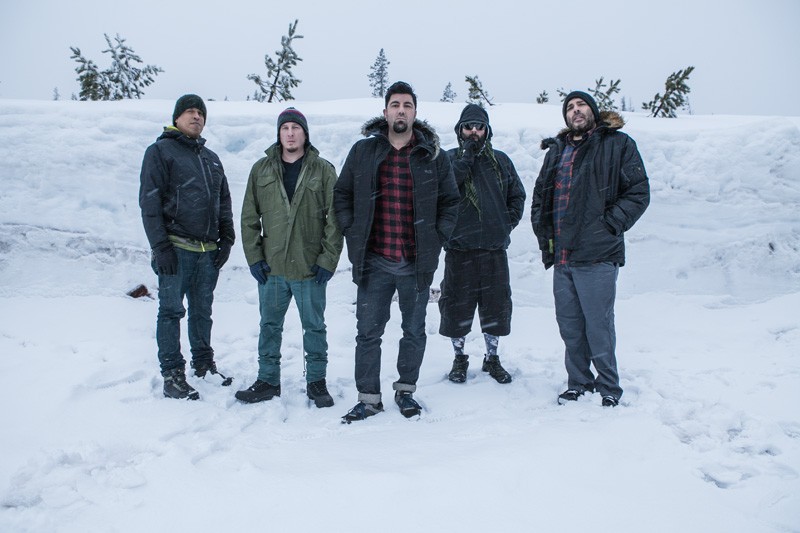 FIRST TIME
Deftones(USA)
Saturday
Main Stage
00:00 - 01:10
Groezrock 2017 comes out swinging, ladies and gentlemen! Although it seems like a long wait still, we are here to get those fuck-yeah-juices flowing with the announcement of our first band and first headliner!
This band of eternally headstrong brothers from Sacramento, California will never go for the easy tune. They will never repeat themselves and will always stay true to their artistic values. Some call their music 'alternative metal', some call it 'crossover', we've read 'experimental rock' and we've even heard 'art metal', imagine that. The only thing we know is that since 1994, every record of this band has been a true beauty, a milestone in loud music, a search for better, deeper, harder, more.
Groezrock 2017 is proud, extremely proud, to welcome to our mainstage: Chino Moreno, Stephen Carpenter, Abe Cunningham, Frank Delgado and Sergio Vega, better known as The Deftones! Make that: THE MUTTAFUGGIN DEFTONES!
Members
Chino Moreno
Stephen Carpenter
Frank Delgado
Abe Cunningham
Sergio Vega
Playlist